Referencement google in english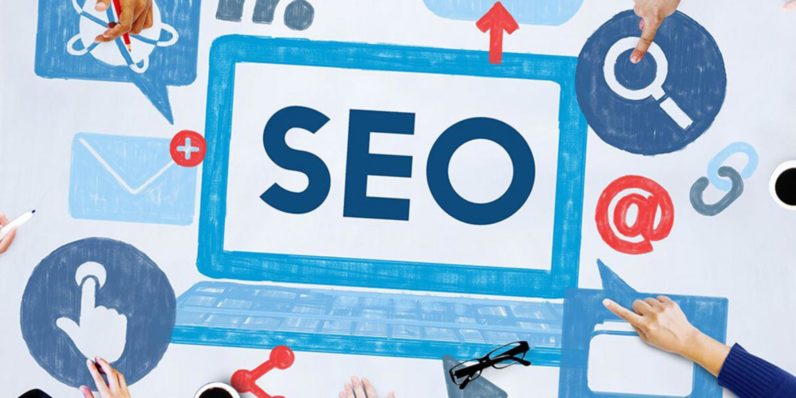 Référencement Google In english
Referencing your French website on Google UK servers is rare and little known in France. Nevertheless, referencing your website on Google UK servers can bring you a certain notoriety. Discover our tips for your référencement Google in English. 
I. What's Google referencing ?
Before we introduce you to référencement Google in english, you should know what google search engine optimization is. Google referencing is web referencing focused on the Google search engine. Indeed, when you create a website, you must establish a referencing strategy so that it can appear in the search engines. 
Google is the most used search engine in the world. That is why it is worthwhile to establish a search engine optimization focused solely on this search engine. In addition, the Google algorithm is a good example of what is done on other search engines. 
Google referencing is based on the types of referencing. Search Engine Optimization, paid referencing and Social Media Optimization. Here is a short description of the role of its three types of referencing :
1.1. Search Engine Optimization
Search Engine Optimisation (SEO) is the optimisation of a website to improve it according to the criteria of Google search engines. SEO is about improving the volume and quality of traffic to a website from search engines, designing and developing a website to rank well in search engine results, and understanding how the algorithms work and the profile of a typical user. SEO is divided into two categories.
On-page SEO :

On-page SEO aims to optimise web pages so that they rank higher in the SERP results. It includes providing good content, a good selection of keywords, placing the keywords in the right place in the content, an appropriate title for each page, etc. ;

Off-page SEO :

Off-page SEO consists of SEO techniques that do not go directly to the web page to be promoted. It includes link building, search engines, link exchanges, etc.
SEO is therefore completely free as the only thing you pay for is the time you spend on it. You don't need to have any great skills. Many techniques are part of SEO. You will be playing a lot with content and page-specific optimization.
1.2. Paid referencing
Paid referencing refers to all paid tools that aim to improve your search engine ranking. It is possible to pay a search engine to be placed in certain search results. These ads do not appear in the natural search results. 
Instead, they appear in the sponsored results (usually at the top right of the search engine results page) in response to a matching keyword. 
The amount of money spent on advertising can be adjusted based on a variety of factors. Indeed, you can determine whether the ad appears regionally or nationally. The remuneration for these ads is calculated according to the number of clicks the ad attracts. The higher the advertising budget, the higher the position of the website in a search result. 
1.3. Social Media Optimization
Social Media Optimisation (SMO) is about social networks and their growing importance for businesses. This aspect of referencing is about building your company's online presence and e-reputation through your community. It's not just about social networks like Facebook, Instagram and Twitter, but also blogs, forums and anywhere your business is mentioned or linked to socially.
Social SEO can be split between the two categories. SMO on your website which includes setting up icons, links to your social networks. And SMO outside your website which includes advertising your website and your business in general through your social networks.
II. the impact of référencement Google in english
Référencement Google in English can have several important impacts. As an SEO agency, we often encounter the problem of international SEO. When the international SEO deployment is successful, a whole host of multilingual sites benefit. Each language version of your website will favour the other on search engines such as Google. If the English version of a website, for example, is very well positioned on a keyword and generates traffic, it is likely that the signal of relevance will be sent to the other language versions from the search engines. The other language versions will therefore be well positioned.
Offering a multilingual and/or multi-regional website is a major advantage when you want to reach an international market. Indeed, référencement Google in english allows you to increase its visibility to a diverse and varied audience. It is a relevant choice given the number of current speakers, namely millions of people. However, getting into SEO in a foreign language requires a specific approach. Some specificities are specific to multilingual websites and it is good to know the target market. 
III. How to implement référencement Google in english
There are many techniques for good référencement Google in english. If you have time and a minimum of knowledge (very little is required), you can do your own referencing. This will involve some important techniques. Here are some of them :
IV. A domain for your référencement Google in english
You must pay attention to your web host. If you want to establish a référencement Google in english, you need to find an English host so that your website is available abroad. Starting a Google UK referencing without a web host is pointless.
The basis is that a site that has a translated version in English or other foreign languages must have a reference to a « sub-domain ». This sub-domain must be registered with an IP address in the United Kingdom.
There are 2 methods :
the one above which is the fastest and most efficient ;

another method that the French often use but which is very long (up to 2 years to see its site referenced on the SERPS of Google UK).
Obviously, it's not enough to translate your website in English so that it is referenced in other countries. You have to do more for your référencement google in English.
You can buy your domain name from OVH and think about referencing the site before the translation. Then you can choose the IP addresses for the countries where you want your site to be referenced. (. In English, US etc…)
What is important for referencing in English is to have a sub-domain en.monsiteweb.com with an English IP address and not mywebsite.com/fr with a French IP address.
Conclusion on Referencement google in english
If these techniques have found their limits for your référencement Google in English, and you have the money to invest in the referencing of your website, you can consider calling in a professional. A professional will be able to analyse your website and suggest the best possible strategy for your business and its evolution abroad.